FC2 Live
FC2 Live allows you to broadcast your own programs or even enjoy two-way chat. The service also allows you to watch others' programs.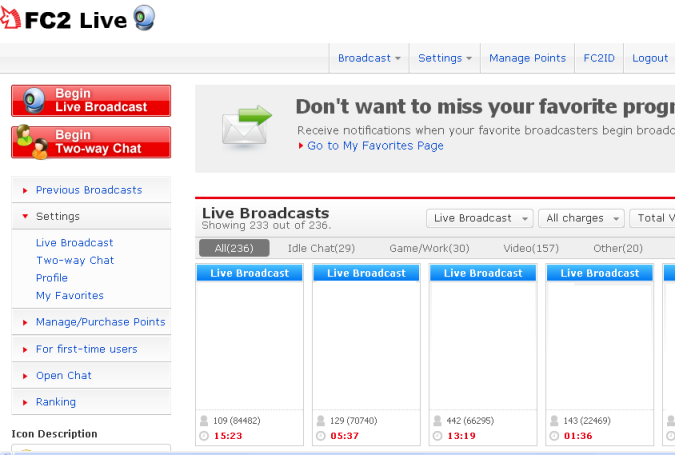 Live Broadcast
Broadcast your live program to other users and also you can chat with them!
Two-Way Chat
Chat 1 on 1 with another users.
If both of you have a web cam, you can see each other.
To Watch Programs
Programs have two types: Free or Pay
To watch Pay Broadcast, FC2 Points are required.
To Broadcast Live Programs
To broadcast a live program, you need to be logged in FC2 ID.
* To get and FC2 ID account click [Sing Up]. It's free.
No limits on broadcasting length.
For Smartphone Users
FC2 releases FC2 Live app for iOS and Android! Broadcast anytime anywhere.
Download here