FC2 Live allows you to broadcast your own programs or even enjoy two-way chat as well as allowing you to watch other users' programs.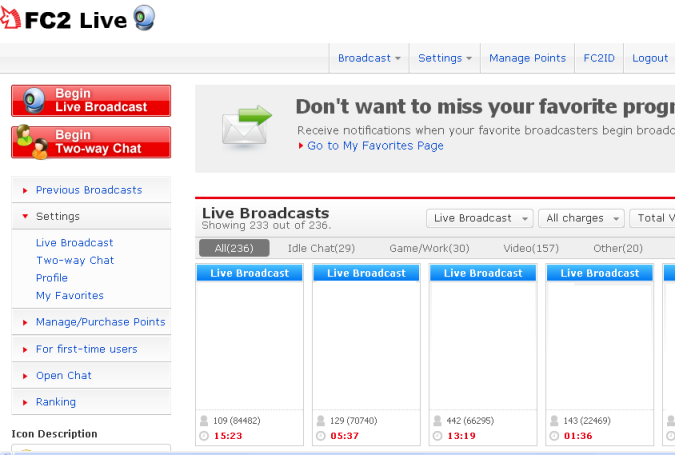 Live Broadcast
You can broadcast your live program to other users as well as chat with them!
Two-Way Chat
Chat 1 on 1 with another user, use your web cams to see other while you chat!
Watch Programs
Programs are either free or require payment. Use your FC2 Points to watch Pay programs.
Broadcast Live Programs
You must first be logged in to FC2 ID before you can broadcast a live program.
* To get a FC2 ID account click
[Sing Up]
. It's free!
No limits on broadcasting length.
Smartphone Users
FC2 has released the FC2 Live app for iOS and Android! Broadcast anytime anywhere!
Download here