12 /
17
2013
You can purchase FC2 Points from a broadcast page by clicking on the Simple Payment button and your purchased points can be used right away. To purchase FC2 Points via Simple Payment, click the Simple Payment button at the top of the comment window.
Broadcast Page
Simple Payment Page
You can buy FC2 points in 1,000pt, 3,000pt, 5,000pt or 10,000pt lots.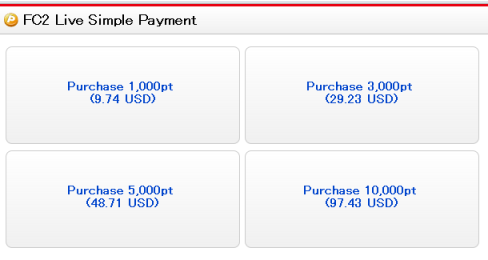 .
Confirmation and Credit Card Registration page
*If you have not registered your credit card details on your FC2ID account, you should do so here.