04 /
03
2014
You can stream videos posted to FC2 Video through your own broadcast allowing you share videos with your viewers!
Start a Broadcast
Click on the Begin Video Broadcast button.
Enter the URL for the video on FC2 Video
Enter the URL for the FC2 Video and click OK to play the video through your program, to stop the video just click the Begin Broadcast button again.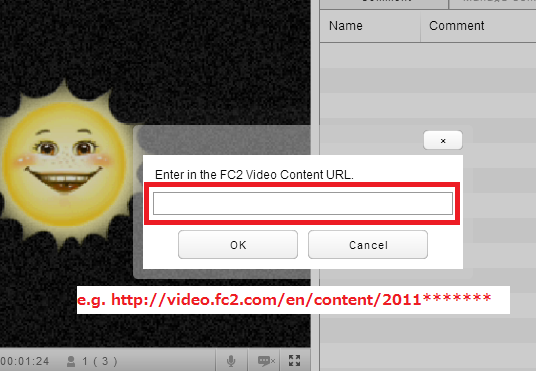 *
The following videos are unavailable for broadcasting on FC2 Live.
- Private videos,
- Videos on external sites.