05 /
25
2011
You can chat one on one with another logged in user in two-way chat.
1.
Enter a two-way chat room and click "Bi-directional camera"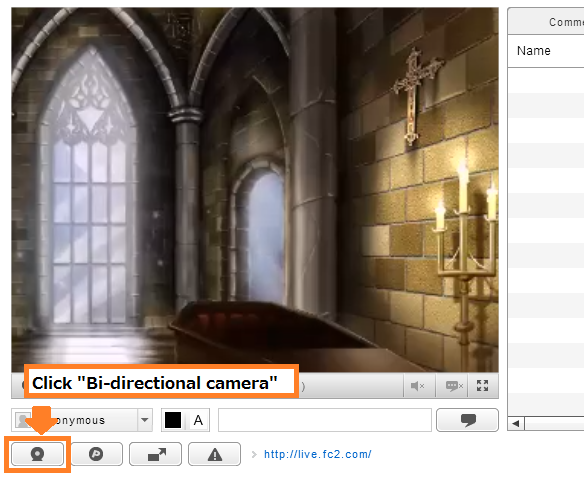 2.
Click yes when you are asked "Turn on camera?"
3.
The Video/Audio settings dialog window will open. You may also be asked to click "Allow" to allow access to your camera and microphone before changing your video settings.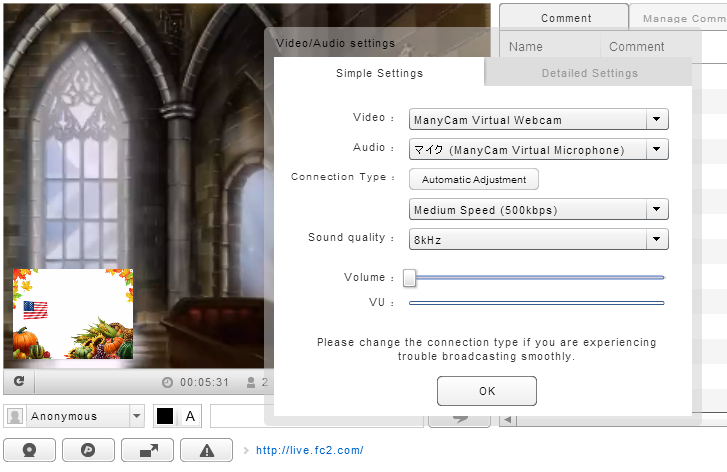 4.
Video/Audio Source Settings
Please select which microphone and camera you want to use for the chat. Once you have chosen your mic and camera correctly, the VU bar will turn green. If this bar is not green the other party will not be able to hear you.
*
If there is no camera or mic displayed for selection:
Make sure they are not already being used by other software and they are properly connected. Try disconnecting and reconnecting too.
*
If the VU bar is not green:
- You may be trying to use a camera or mic that is not actually connected.
- You may have clicked Deny in the 3rd step
- There is no microphone set for your OS (Windows, MacOS, etc.)
Windows Sound Control
Mac OS Sound Control
5.
Done! Your video screen will be at bottom left of the screen.